Is 3D modeling the next step for city planning?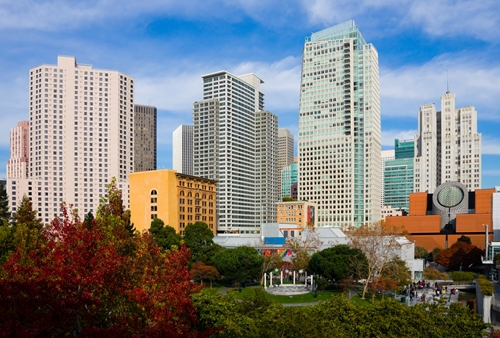 Video game developers and special effects professionals have turned to 3D modeling and virtual design to bring their creations to life in the virtual environment. Yet 3D modeling may have many real-world applications for city planning. According to CNET, one design firm in San Francisco recently created a virtual model of more than 115 blocks of the city and used 3D printing to make that model a reality. The physical model showcases buildings that won't be finished until 2017, but it is expected to help with the city's traffic planning, subway lines and freeway routes. Online 3D laser scanning resource GeoDataPoint reported Las Vegas started using 3D modeling to visualize parts of the city's above- and below-ground infrastructure to help surveyors, engineers and city planners to better understand the city. When it comes to designing and planning parts of a city, virtual models that use accurate infrastructure information may be essential in the future. These models can help city planners and public workers personnel determine infrastructure or planning issues and prevent potential problems from surfacing.
Visualizing cities
According to an Autodesk blog post, one of the companies involved in the creation of the San Francisco model, the city's physical miniature was developed using a digital model, which in itself was the composition of architectural drawings, photogrammetry and city planning data. The physical replica has a print resolution of 16 microns and took two months to complete. CNET noted it weighs approximately 150 pounds and cost nearly $20,000. City Lab reported the model can be updated as the city develops, with new buildings able to be added when they are constructed and demolished infrastructure taken out as needed.
"For developers, architects, urban planners, city officials and the public at large, there is nothing quite like a scale model of your city to gain new insights into your surrounds," said O'Brien Chalmers, president of design firm Steelblue, which was involved in the project. "Adding layers of data visualizations gives us even more power to understand and visualize the way new buildings and infrastructure will impact the urban landscape and the people who live and work there."
GeoDataPoint noted Las Vegas is taking on a similar project, but is currently keeping the data in the digital sphere rather than creating a physical replica. Las Vegas city planners and designers are creating a living, virtual model of the city by using existing documents, such as old paper and 2D designs, and integrating the information from new projects. The city implemented a requirement that all city projects use 3D modeling and be on its horizontal control system. According to GeoDataPoint, this is creating a virtual database of information that surveyors and engineers can turn to again and again when they are making plans.
Creating accurate models
San Francisco and Las Vegas are just two U.S. cities with efforts to document and preserve their infrastructure in the digital space. Yet to create accurate 3D models for these purposes, surveyors and engineers should turn to laser scanning technology, which is one of the fastest and most accurate ways to collect data sets of city infrastructure. Old drawings may not be able to provide the most precise information, giving surveyors and city planners data on how buildings were built rather than their existing states. Creating digital models of a city based on these types of inaccurate documents don't benefit city planners. Instead, inaccurate information can only cause confusion over measurements, resulting in these professionals having to remeasure buildings and infrastructure.
Engineers, surveyors and architects: Discover how, from roads to bridges, buildings to parks, SGM can help you acquire the 3D data to make your project a success.