Expanding your petrochemical plant? 3 reasons why you need 2D drawings and 3D modeling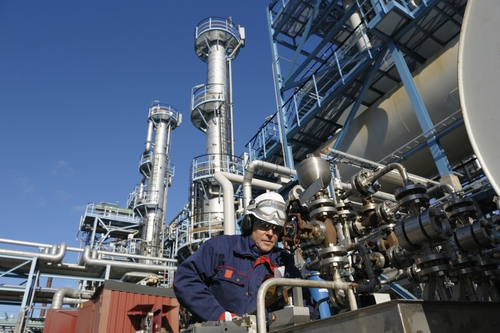 Many petrochemical and process services facilities across the globe are looking to expand their plants and update their technology to be able to supply the rising demand for petrochemicals. According to a new report from private equity firm NCB Capital, global demand for petrochemicals will increase this year. Petrochemical facilities have already started to examine their development operations. For example, the Global Post reported five South Korean companies are involved in a project with Kuwait National Petroleum Company to expand and improve parts of two refineries in Kuwait.
Expansion efforts are also taking place in the U.S., with BIC Magazine reporting that investors are looking to develop and improve projects throughout the country. Some of these efforts will be concentrated on the Texas Gulf Coast, including the Houston area, and BIC reported these investments will be a "game changer" for the petrochemical industry as well as for the state of Texas.
However, whenever petrochemical and process services facilities consider expanding, they need to have an accurate view of each plant's' equipment, machinery and pipelines to avoid leakages and other potential hazards from occurring. 3D laser scanning allows a facility to gather data on its existing conditions in a more cost-effective and accurate way than traditional measurement methods. The collected data can then be used to create 2D and 3D models of the facility, which managers can employ in numerous ways. These drawings and models can help you successfully expand your petrochemical facility by providing:
1. Better load path planning
The data collected through 3D laser scanning can be used to inform load path planning and analysis. Expanding a petrochemical plant often requires new equipment to be installed at the facility, or for current machinery to be replaced or moved. Transferring loads safely and effectively requires plant managers to have pin-point data of existing conditions and the machinery's specifications. 3D modeling ensures managers receive the right information so they don't have to move loads numerous times.
2. More accurate flange alignment and in-kind replacement of equipment
Along the same lines, managers need to ensure the equipment they do update, replace or move is done so correctly. For example, when it comes to flange alignment, not fastening fixtures properly can cause numerous issues. 3D modeling gives insight into how this can best be done, preventing this issue.
3. Precise identification of current conditions with P&ID
Piping is one of the biggest parts of a petrochemical facility, and so having an accurate piping and instrumentation diagram, or P&ID, can give a correct picture of the interconnection of process equipment and the instrumentation used.